Coronavirus (Covid-19)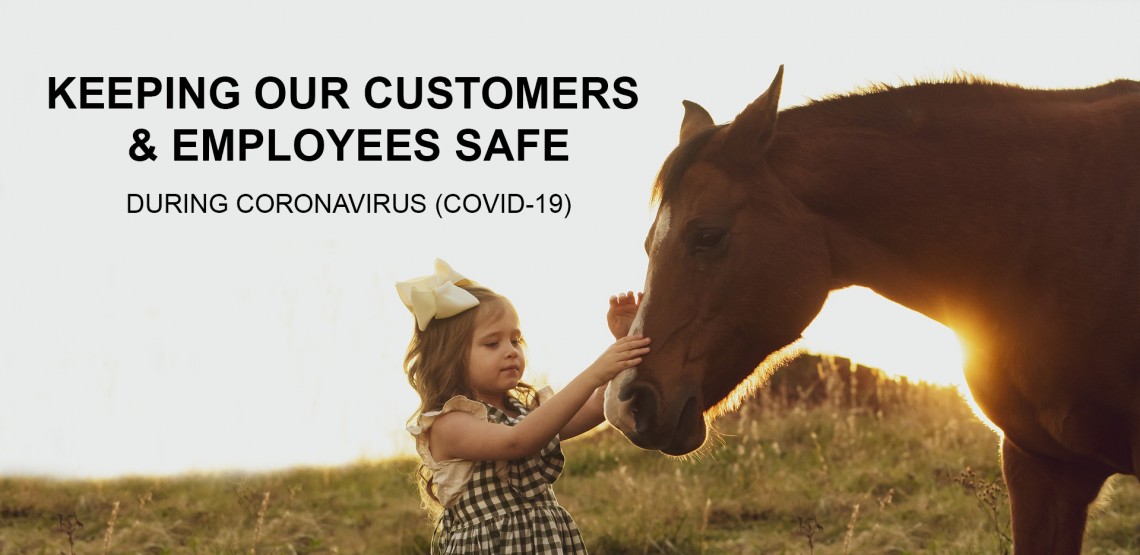 ---
Keeping Old Dairy Saddlery Staff and Customer's Safe
Here at Old Dairy Saddlery, we are dedicated to providing outstanding customer support. To that end, we want to communicate the elements of our operations, people, and processes that help keep our commitment to your health during this sensitive time.
Old Dairy Saddlery has in place delivery protocols in the event that we move to a lock down scenario. During this period there is a high likelihood of delays to supplier deliveries, but we will aim to minimise them as much as possible by increasing our stock inventory. We are continuously monitoring the situation so that we can react quickly and effectively.
Old Dairy Saddlery has already enacted business continuity planning to account for the current impact of COVID-19 on our local equestrian community. We have implemented a process designed specifically to keep all services operating the best we can.
Measures staff at Old Dairy Saddlery have taken to prevent spread of infection include; regularly washing their hands with either hand wash or hand sanitiser gel and if feeling unwell social distancing themselves to keep the Old Dairy Saddlery environment safe. Staff are strictly following best practices from gov.uk and regularly cleaning/disinfect regularly touched objects.
---