---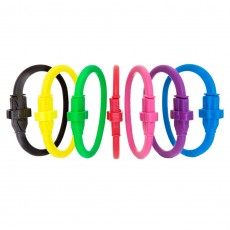 Equi-Ping Safety Release
The Equi-Ping Safety Release allows handlers to safely tether their horse whilst at home or to a trailer/horsebox when away from the yard. Under normal circumstances the Equi-Ping keeps the horse tethered safely and only comes into play if the horse panics for some reason and pulls back sharply. Equi-Ping is designed to 'ping' open at this point helping to minimise potentially serious injuries if the...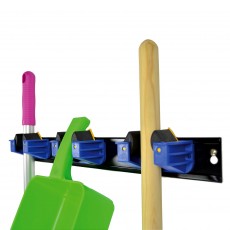 Harold Moore Triple Fix Hanger
Easy to use, dependable hanging system designed to hold tools and brushes. Each hanger supports up to 4kg and can accommodate handle diameters from 9mm to 35mm. A great addition to any stable or yard. Black mild steel rack with blue hangers.